Weifeng Zhong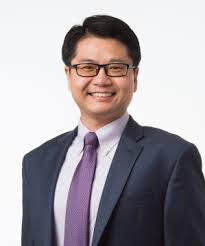 Weifeng Zhong, Ph.D., is a Senior Research Fellow at the Mercatus Center at George Mason University. His work focuses on bridging the field of natural language processing and machine learning to economic policy studies. His other research interests include political economy, US-China economic relations, and China's economic issues.

Dr. Zhong is a core maintainer of the open-source Policy Change Index (PCI) project, a framework that uses machine learning to "read" large volumes of text and detect subtle, structural changes embedded in it. As a first use case, the PCI for China is an algorithm that can predict China's policy changes using the information in the government's official newspaper. The PCI framework has received significant academic interest and media coverage. The resources of this project are freely available at policychangeindex.org.

Dr. Zhong has been published in a variety of scholarly journals, including the Journal of Institutional and Theoretical Economics. His research and writings have been featured in the Financial Times, Foreign Affairs, The National Interest, Real Clear Markets, Real Clear Politics, the South China Morning Post, and The Wall Street Journal, among others.

Previously, Dr. Zhong has been a research fellow at the American Enterprise Institute. He has a Ph.D. and an M.Sc. in managerial economics and strategy from Northwestern University. He also holds M.Econ. and M.Phil. degrees in economics from the University of Hong Kong and a B.A. in business administration from Shantou University in China.